Schedules change and sometimes appointments need to be rescheduled.
Billable and non-billable appointments can be rescheduled up to 10 minutes before the scheduled start time.
Not sure if you have requested enough time to meet with your lawyer? You can also reschedule an appointment when you want to increase the duration of an appointment.
Sign in from mobile, view your appointment and select 'Reschedule'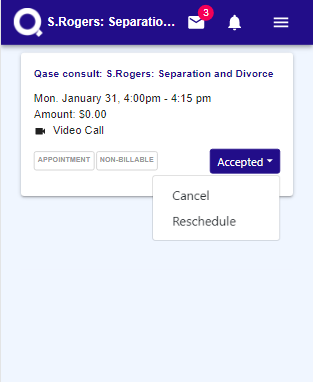 Confirm the appointment details and select NEXT: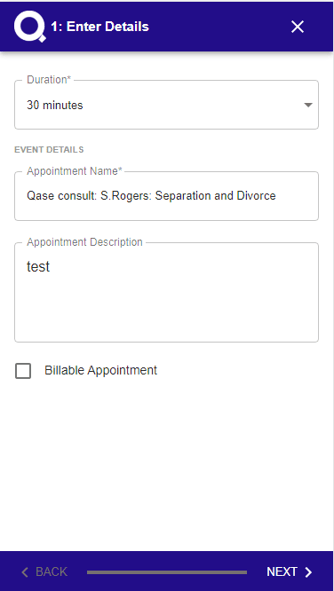 Select the date and time you want to reschedule to: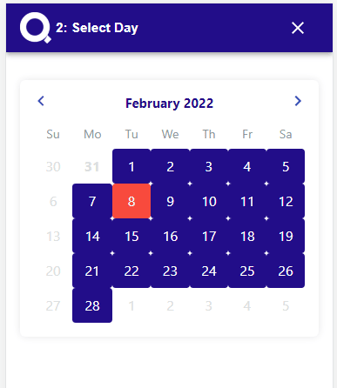 Confirm the new date and time: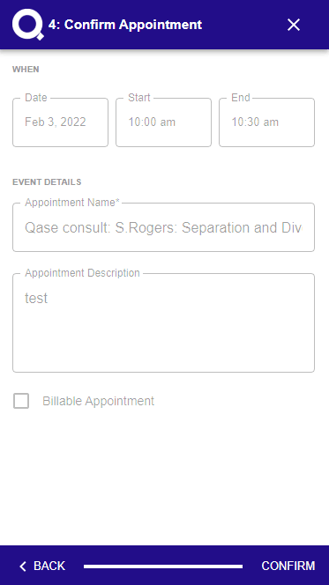 Your rescheduled appointment request is pending until the lawyer accepts it
From your desktop computer - Reschedule an upcoming appointment from the case Overview page:

You'll be sent to the Appointments page, all you need to do is scroll down to the calendar and select the new day and time for the appointment, then SUBMIT REQUEST: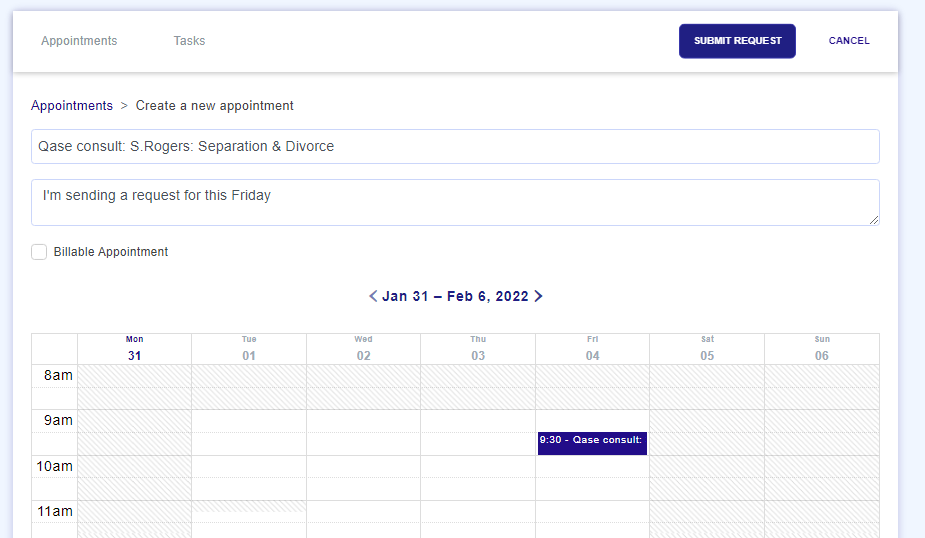 Send a message to the lawyer and let them know you have requested a new appointment time