Send billable and non-billable appointment requests, cancel and re-schedule existing appointments.
Once your case requested has been reviewed you can create a new appointment request.
Navigate to the Appointment & Tasks screen and select CREATE A NEW APPOINTMENT

The Create A New Appointment button is not available if the case request is Pending
Give your appointment a Title and Description
Select the status as billable or non-billable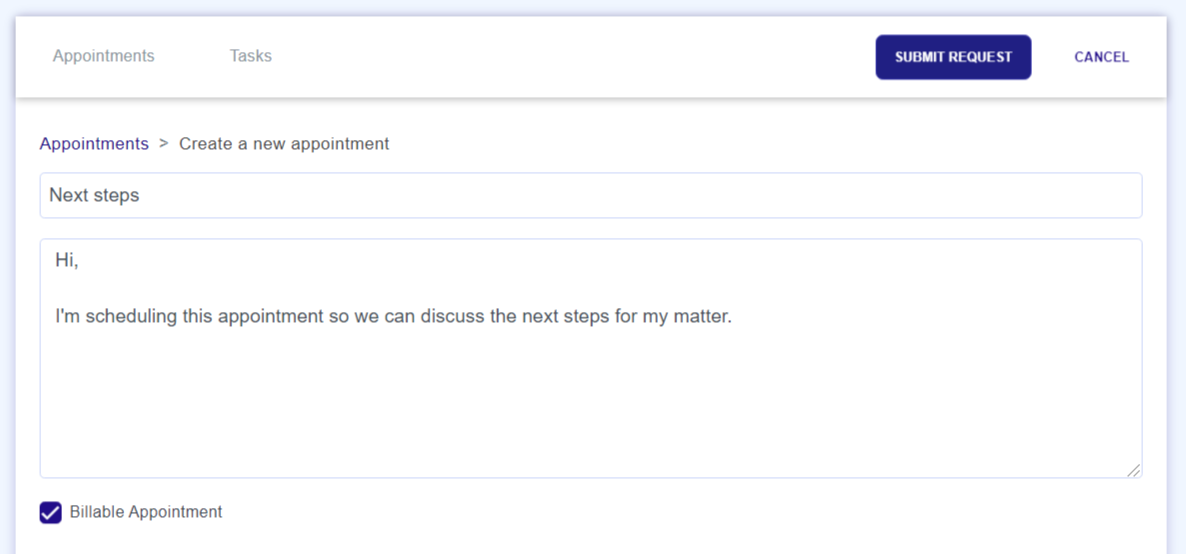 Select an appointment time from your lawyers calendar: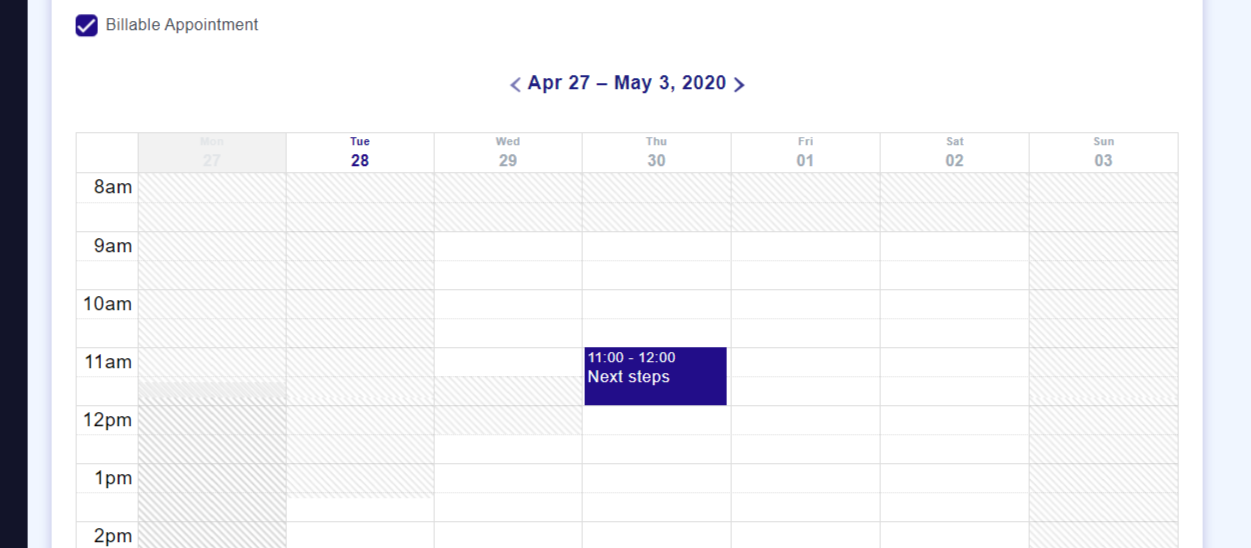 Click into the calendar to select a date and time, you can change the length of your appointment by clicking on and dragging the appointment. You can also click and drag the appointment to another day.
To send the appointment request to your lawyer, hit the SUBMIT REQUEST button. You will now see your appointment request with a PENDING status.