Qase makes it easy for you to identify clients.
Qase is a tool set for lawyers. British Columbia lawyers are required to "identify" clients when they are retained under British Columbia Law Society rule 3-100.
A client can add their home address, home telephone number, occupation, their employer's address and phone number and an image of their government-issued ID to their profile under "Profile and ID".
When you are ready to send the Qase Lawyer/Client Agreement (Qase Lawyer/User Terms), you can check to see if the client has uploaded their ID. When they have uploaded their ID, you can view it on the case Overview: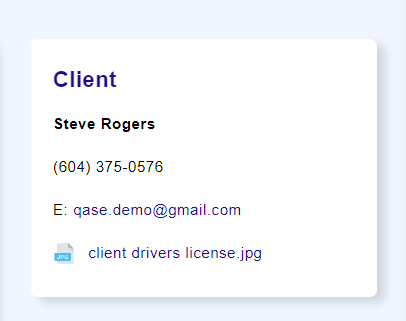 You can also review additional client information under Case Details > Client and Team:

If you don't have all of the information you need, ask the client to complete the information on their profile page.