The Qase Client Portal is a tool for you and your client to work online together. Discerning clients want to engage online for legal services. Client's can share documents, receive tasks, and pay for services through a sleek client portal.
Invite a New Lead to the Client Portal:
If you haven't already: add a new lead
Select View Overview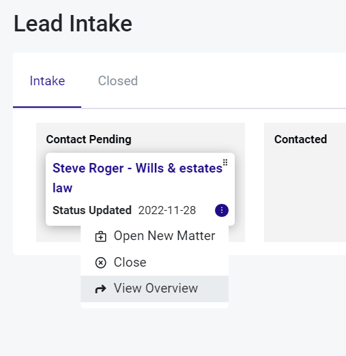 On the Overview tab select Send Invite

Qase will send this client an email with a prompt to verify their email address, they can then set a secure password and sign in to Qase.
When the client has verified their account, the Client Portal status will be displayed as Connected.