Your guide to using Qase for Virtual Family Mediation
Click a link below to learn more about:
Registering for your Qase account
Click the registration link provided to you from Access Pro Bono and select 'I'm a lawyer' (If you are registering as a Mediator, you will also select 'I'm a Lawyer')
Complete the required fields, and click Step 2: Verification

Click 'Email me a temporary account code'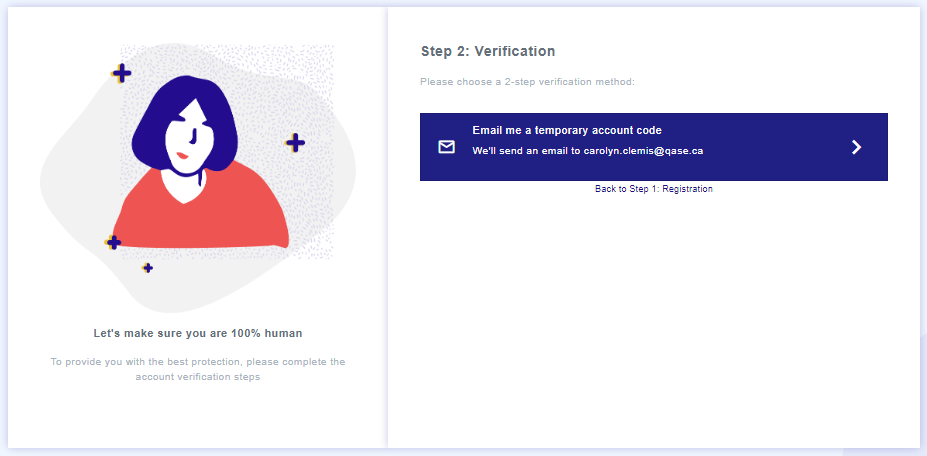 Go to your email inbox: you'll receive an email with the subject line 'Verify Your Email'
Open the email, and click on the link. Your account registration is now complete.
Next: Complete your account details.
---
Account Details
You are required to complete the following account details:
Upload profile picture
Practice Area
Business Hours and Calendar Connection
Hover over the profile icon and click 'My Account':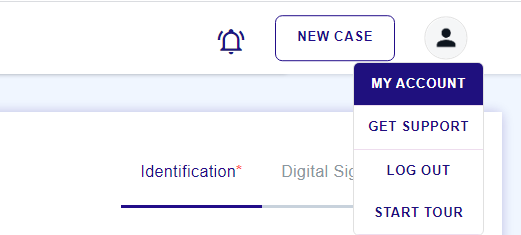 Upload a profile photo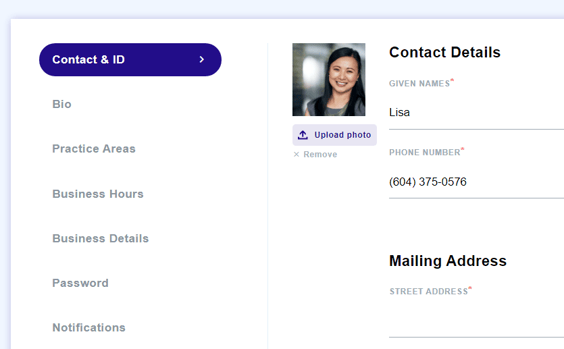 Select 'Practice Areas' next: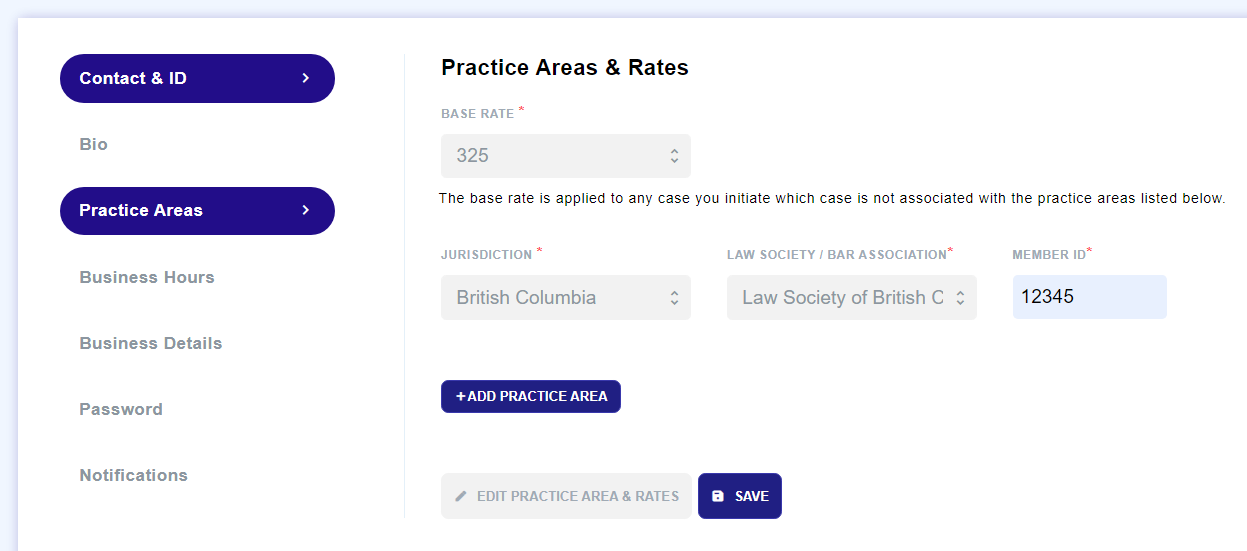 Click 'ADD PRACTICE AREA'
Select 'Separation & Divorce' and a rate:

Select 'Business Hours' next:
In Qase, your business hours represent the the days and times you may be available for a Family Justice Counsellor to book a initial appointment with a Self Represented Litigant (assuming your electronic calendar also shows you as free - see additional information, below).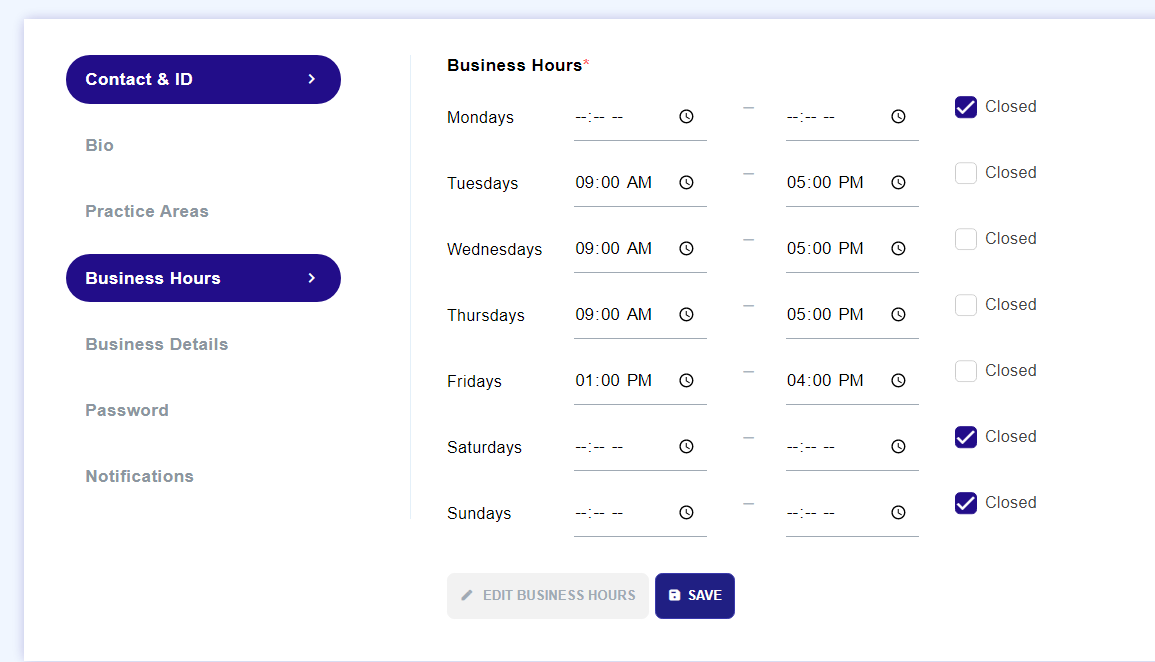 Don't want to take any appointments on Mondays? Select the 'Closed' check box on Monday, and you will not be available.
Next connect your calendar: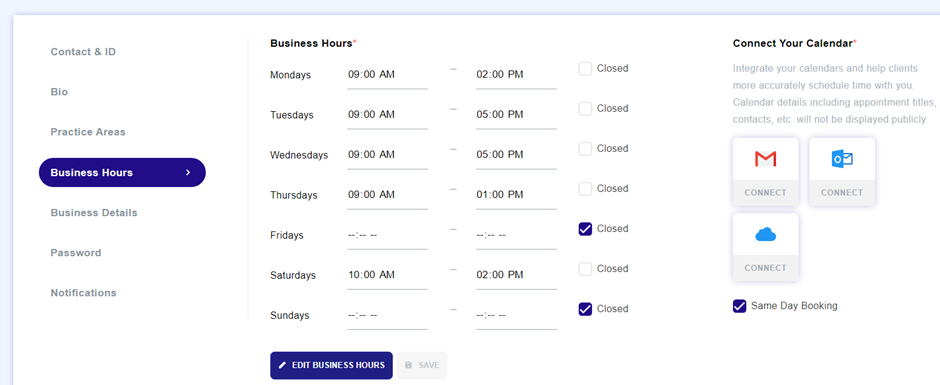 You must connect a Gmail, Outlook Office 365, or iCloud calendar to your Qase account. Your information is private, Qase can't view or access any of your calendar details, only the free/busy status.
An appointment can only be scheduled for a free time in your connected, electronic calendar within your set business hours. If you have other scheduled appointments during your business hours not related to Qase, those will be reflected in your Qase account as unavailable; you'll only receive appointment during your business hours and when you are free.
To connect your calendar to your Qase account, choose the type of calendar you use on the right side of the screen, and follow the steps to connect.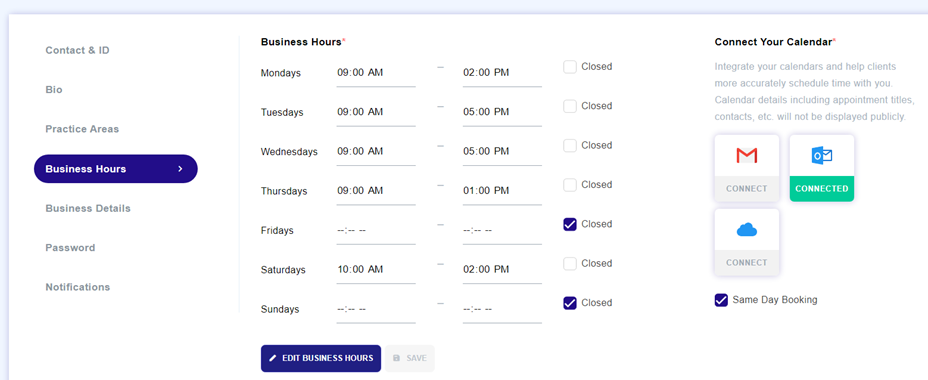 Click here for instruction to connect an iCal
---
Reviewing and responding to new case requests
A Family Justice Councilor will make a new case request for your review.
You will receive an email notification: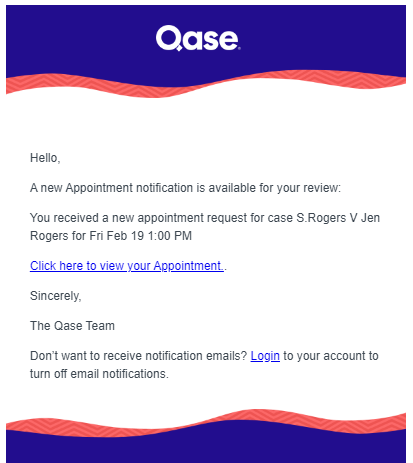 Sign into your Qase account, navigate to your Pending case and click Preview

In the Preview window, review the:
case type (Mediation or Independent Legal Advice)
client contact details
other party and a description of the request (click Reveal to view the description)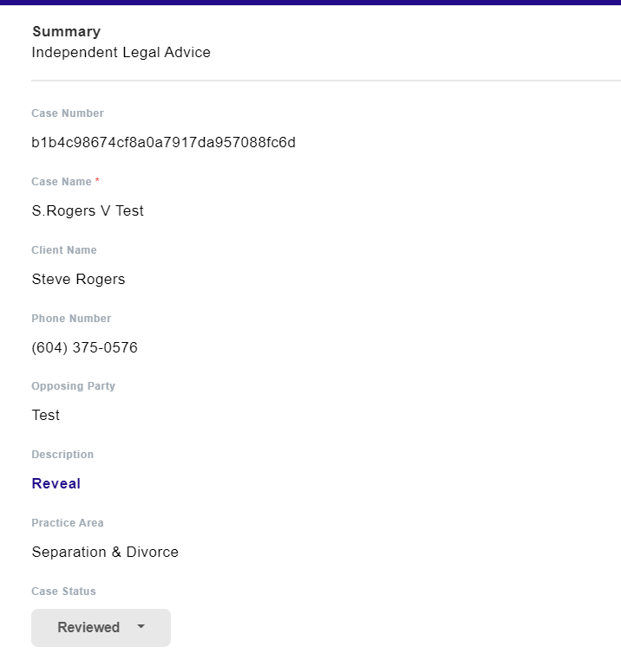 ✔️To accept the request, Accept the appointment: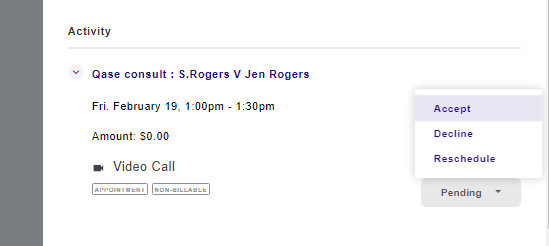 ❌To
decline

the case request, select Decline from the Case Status: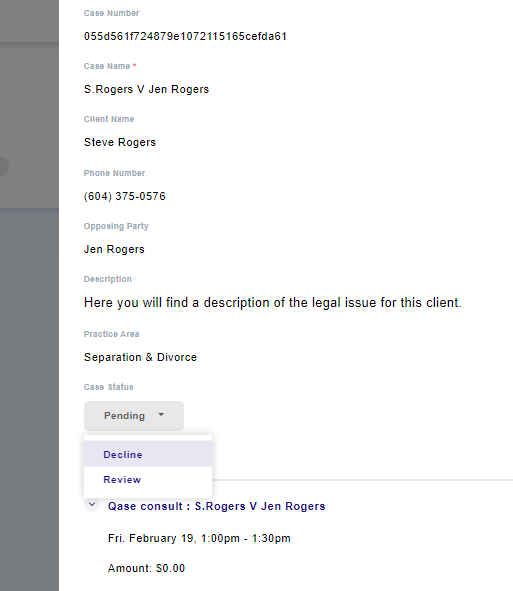 You can also reschedule an appointment request, click here to learn how. If you need more information before you can accept the request, message the client directly or contact Erin Monahan: emonahan@accessprobono.ca
A calendar appointment will be sent to your personal calendar: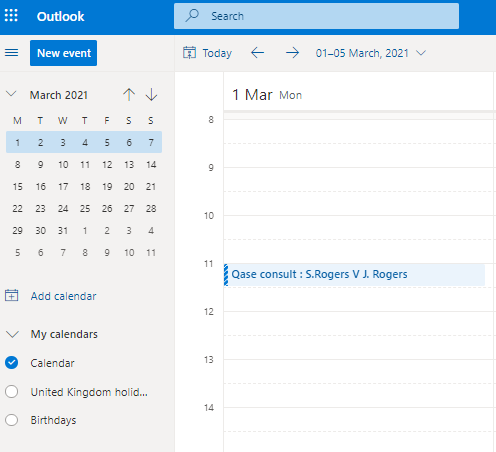 Or sign into your Qase account and view your upcoming appointments from the Dashboard: click on Schedule: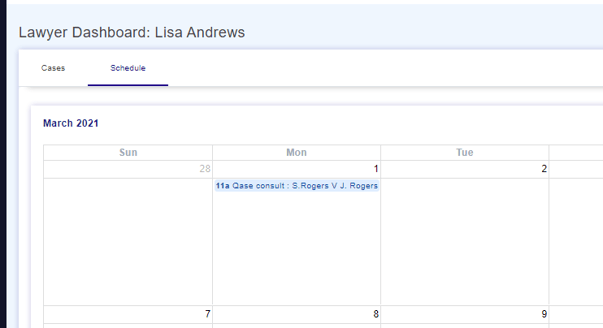 Navigate between cases from the Case Dashboard, click 'Go To Case' to view the case details:

---
Connect with your client by video or phone
When the Family Justice Counsellor creates a case request, the client will choose how they would like to connect with you for their scheduled appointment. They choose one of:
Video Call
ILA or Mediator calls client directly
View the selected method in the case Overview
Video Call - both users join by clicking the Join Call button and meet by video conference in the Qase platform

Call the client - lawyer or mediator start a video call and dial out to the client

To connect with your client at the scheduled appointment time, sign into your Qase account
From the case Overview click the Join Call button

If the client has joined by video, you will see them on the call.
If the client has selected 'Call Client', dial out to them from the video call:
The client's phone number is displayed; enter it into the number field and click 'CALL'.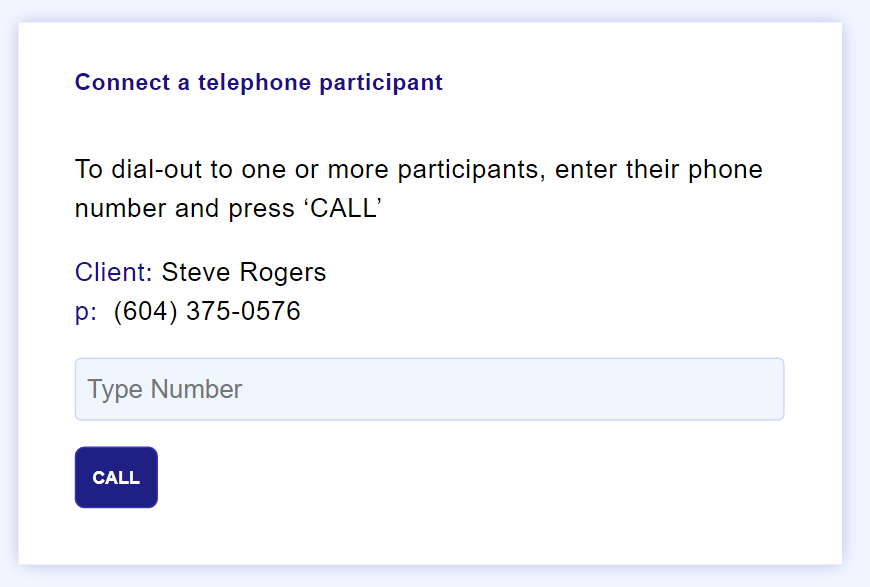 If you are not able start a Qase video call you can call the client directly from your own telephone.
If you were expecting your client to join by video call and they have not, try dialing out to them from the video call
---
Working with your client online
Using the Qase platform you can:
---
*You are required to enter a Base Rate. Most of the clients will receive pro-bono services; your base rate is required for clients who do not qualify for pro-bono services.