Create an expense charge and send it to your client
Navigate to the Case Details page and select Transactions then CREATE NEW

Enter a title for the expense and the amount. If you need to also charge tax on the disbursement add the disbursement and tax and enter the total into the amount.
Provide a description for your client to review: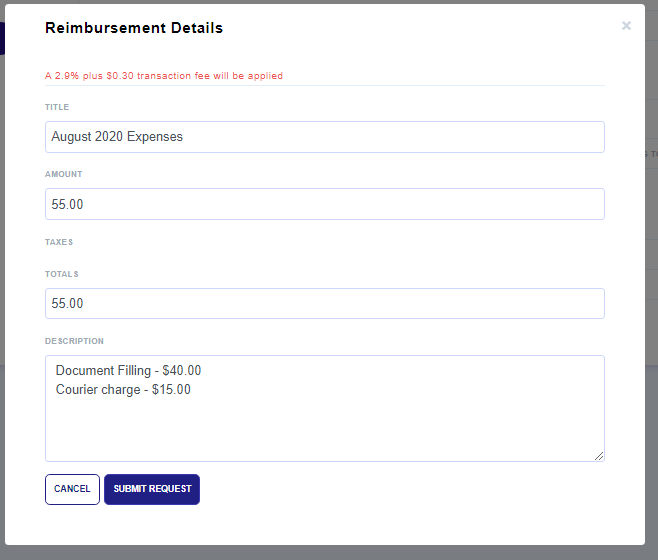 Your client will receive the expense request to review and accept. Once your client has accepted the charge you can view the completed transaction. The payment will automatically be processed and the fees will be deposited to your bank account.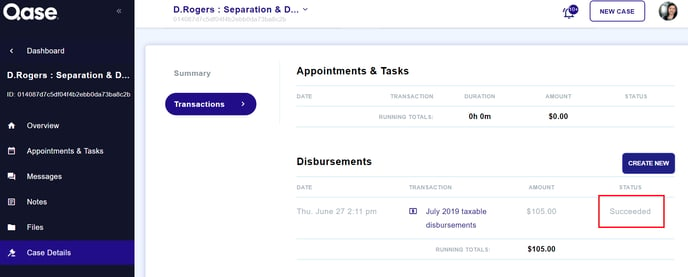 An invoice will be automatically created and posted to the shared file library in your case.
Add 3.0% to the expense amount to pass the payment processing fees to your client.