A complete profile is not required for a free consultation, but is required if you decide you want to retain the services of a lawyer through Qase.
To complete your profile you will need to:
provide your contact information
upload photo ID
enter your credit card details
To get started navigate to 'My Account':

Enter your contact information and upload your Identification, click EDIT to start, don't forget to SAVE your changes.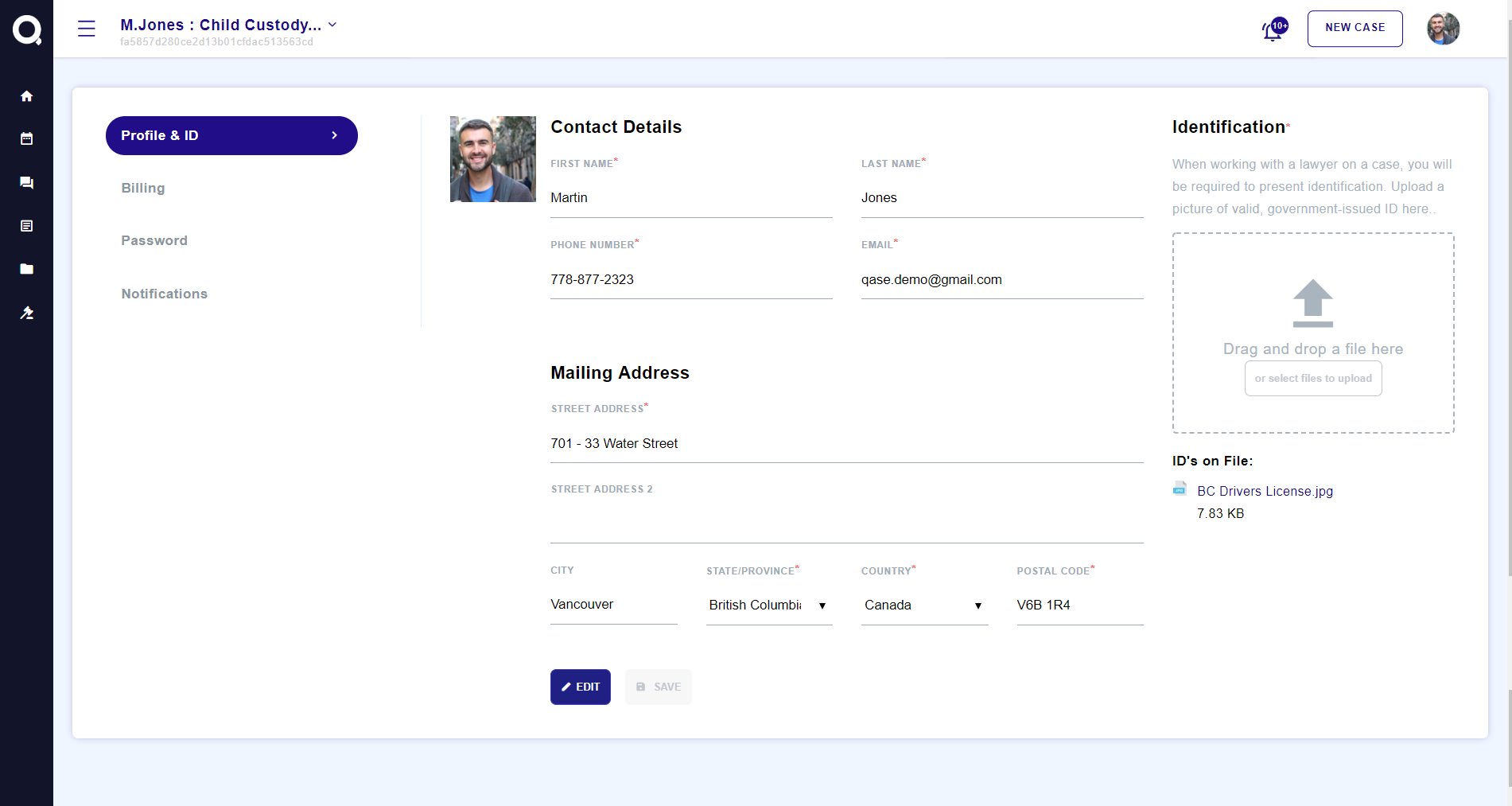 Go to the Billing screen to enter your credit card information. Your lawyer will ask you to accept pre-authorization requests for their time and services. You'll never be charged unless you accept the request from your lawyer.