Use video call or dial into your initial consultation appointment.
Using Qase gives you the option to meet with your lawyer from anywhere over video chat or by telephone.
Simply sign into your account before your scheduled consultation time, go to the case Overview and on the section called "Requires Attention" you'll see a green "JOIN CALL" button. It looks like this:

The Join Call button is activated 10 minutes before the start time of your consultation.
If you would prefer that your lawyer call you on the phone, log into your Qase account, go to the Messages page, and send your lawyer a message so they know they should give you a call and the phone number they can reach you at: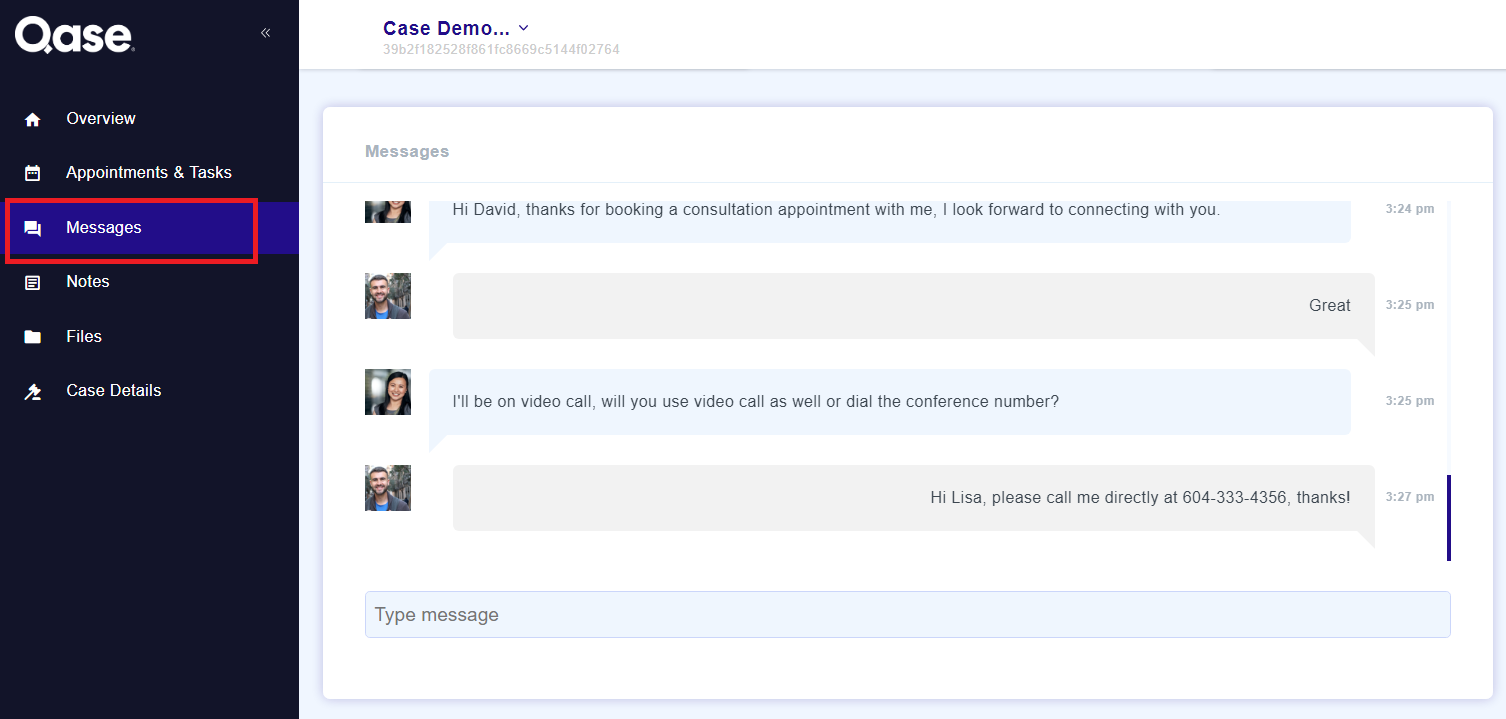 You can also connect by dialing the conference number. The conference number can be found in the calendar appointment sent to your email inbox, or in the appointment reminder text and email: