Use video call or dial into your initial consultation appointment.
Using Qase gives you the option to meet with your lawyer from anywhere over video chat or by telephone.
We strongly recommend that you send your lawyer a message in Qase and tell them how you will connect for the consultation appointment.
On mobile, sign in and go to Messages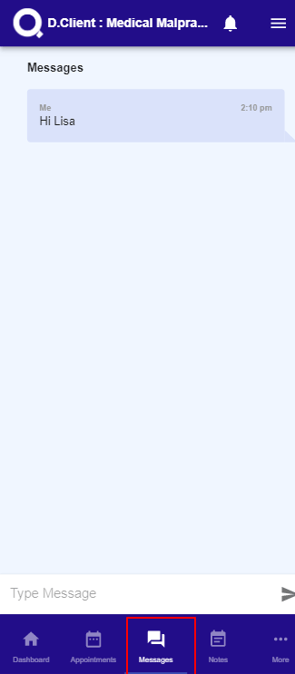 Tell your lawyer how you will connect with them at your requested appointment time:
I will join by video call

I will dial the conference telephone number

I want my lawyer to call me
At your scheduled appointment time if you want to join by
video call

on mobile, sign in and select the JOIN CALL button: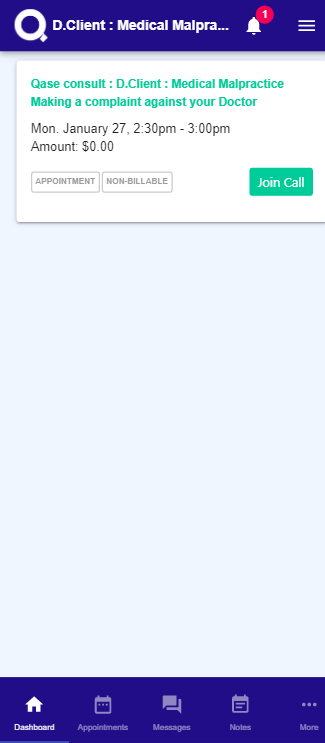 *On iPhone you will not have video for the call, only audio. Android users will have video.
To join the video call from your desktop computer, sign in and select JOIN CALL:
At your scheduled appointment time to
join by conference call

check your email and find the appointment email, you can find the conference call number in the appointment details:

If you have added the appointment to your calendar you can view the conference call number there:

If you would like your lawyer to call you at your requested consult time, send them a message and confirm your telephone number: