Select the days and hours you are available for clients to book appointments with you and connect your personal calendar to your Qase account
You must connect a Gmail, Outlook Office 365, or iCloud calendar to your Qase account. Your information is private, Qase can't view or access any of your calendar details.
In Qase your business hours represent the days and times that you are available for prospective clients to book a free consultation and for clients you are currently working with to book appointments.
Don't want to take any consultations or appointments on Mondays? Select the Closed check box on Monday and you will not be available. If you have other scheduled appointments during your business hours not related to Qase that will be reflected in your Qase availability, you'll only receive appointment requests when you want to.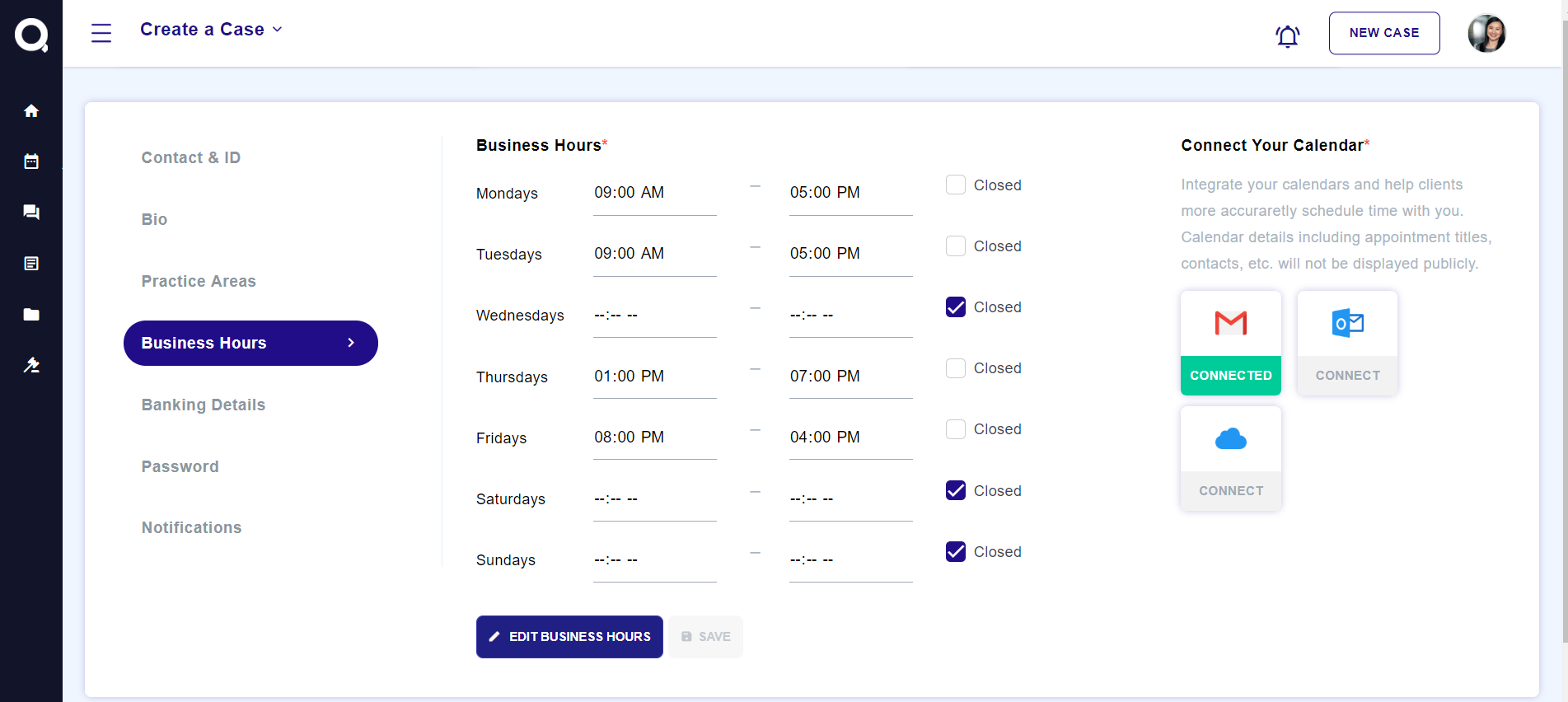 To connect your calendar to you Qase account, choose the type of calendar you use, and follow the steps to connect.
To connect an iCal:
Go to appleid.com
Sign in with your Apple ID credentials and generate a password that will be used to establish a connection between your iCal and Qase
Under 'Security' > App-Specific Passwords click 'Generate password..' (If you don't see this option, make sure you have Two Factor authentication turned

ON

)
Enter a password label and click Create
Make note of the app-specific password and select Done
Sign into www.qase.ca go to My Account > Business Hours > Click on iCal icon