View activities that require your attention, upcoming appointments, recent messages and a list of recent case notifications, all in the case Overview.
Navigate to the case Overview by clicking on the Overview option from the sidebar on the left hand side of your screen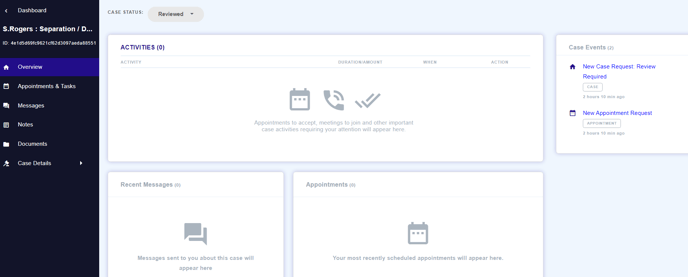 In the ACTIVITIES section you can view up-coming appointments and accept, decline or reschedule appointments. You'll also see the status of your appointments or tasks and can respond to requests.
In the Case Events section you'll see a list of the activities happening in your case. When you have a pending appointment request with your client, you'll be notified in the Case Events list when your request is accepted.
Recent Messages will display the most recent conversation you have had with your client over instant messaging.
The Appointment section displays upcoming appointments.