Ready to meet with a lawyer for a free consultation? Sign into your Qase account to make a New Case request.
Once you have registered for you Qase account select the New Case button to make a free 15 minute consultation with the lawyer of your choice.
Login and go to the Dashboard

Select the NEW CASE button:

Select the type of legal issue you have and provide a brief description for the lawyer, then click on Step 2 to pick a consultation time and a lawyer.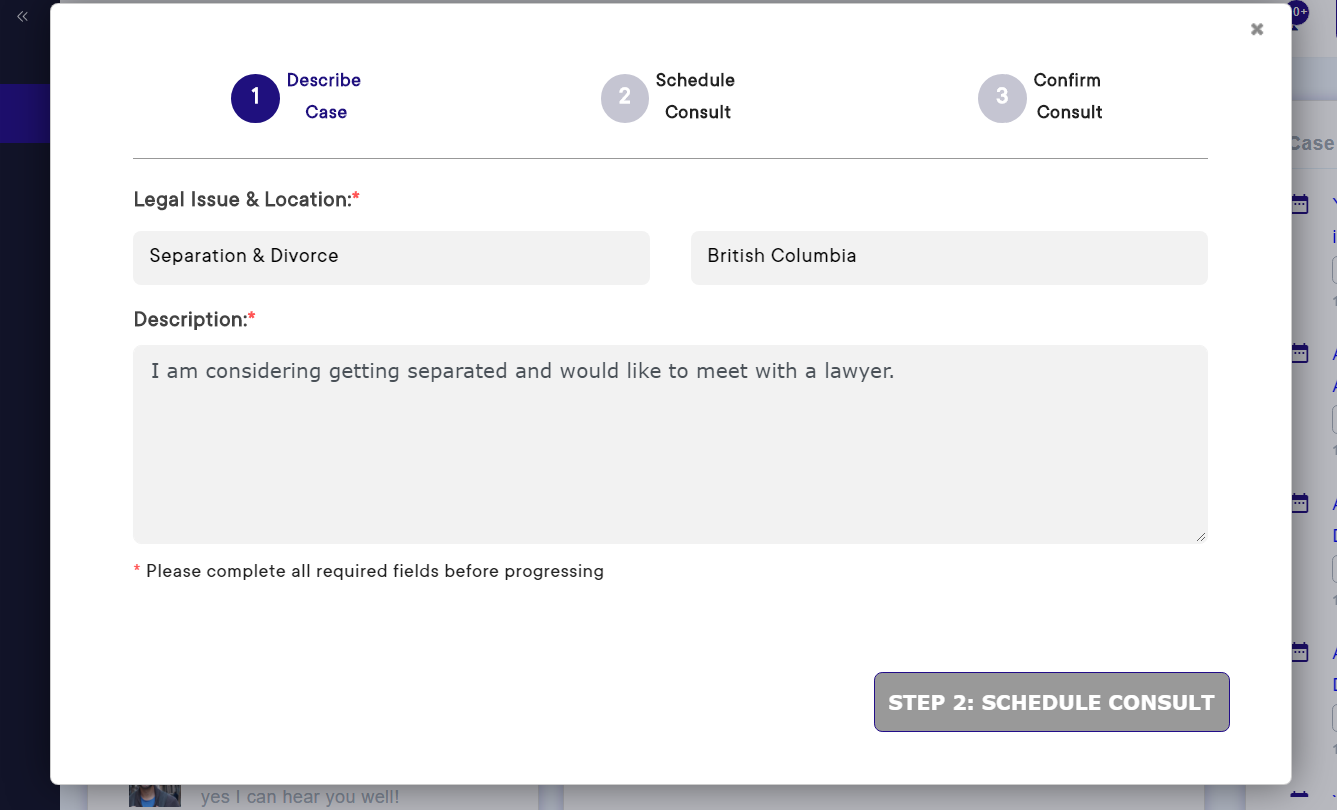 Pick a time and the lawyer you want to meet with for your initial consultation: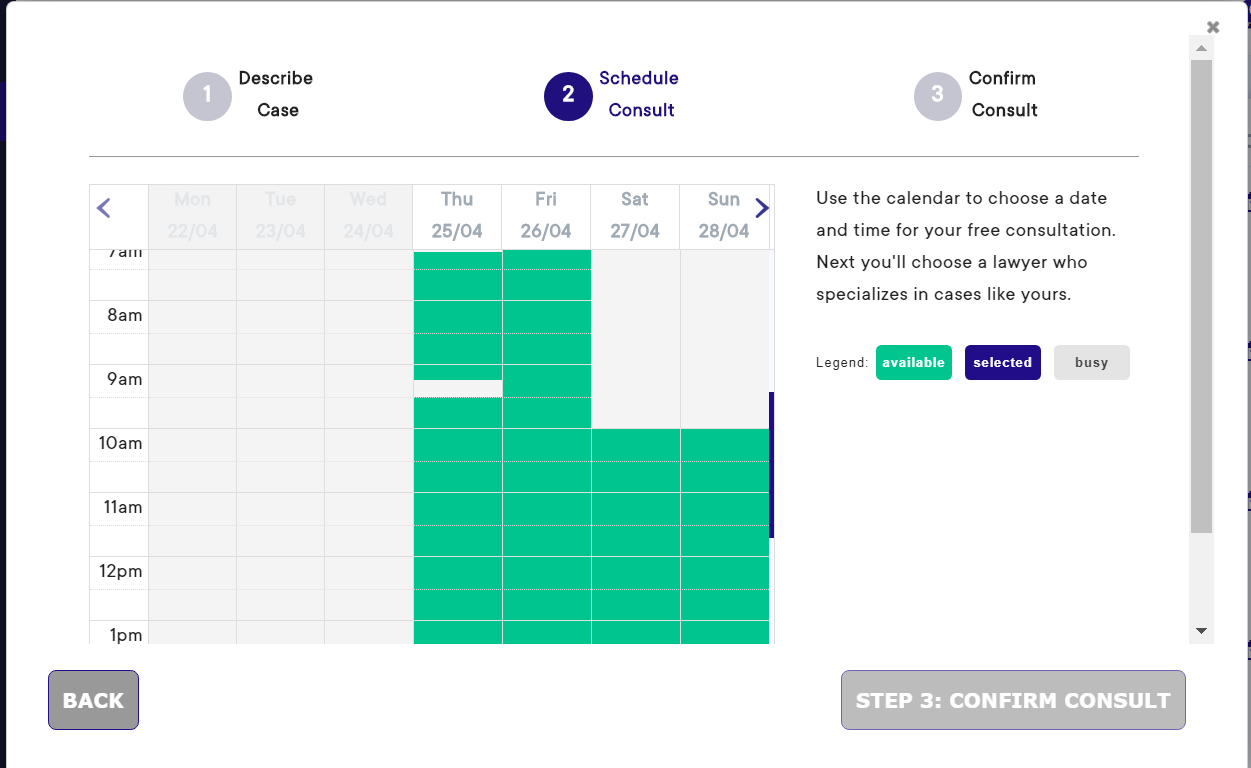 Then click Step 3 to confirm.
Your request is pending until the lawyer accepts it.