How do I create a signature for my invoices?
Adding your signature.
With Qase you can save an image of your signature and it will automatically be applied to your invoices.
First you'll need to have an image file of your signature saved.
Sign in and click on your profile picture > My Account > Contact & ID > EDIT
Select Digital Signature to drag and drop or select your signature file to upload.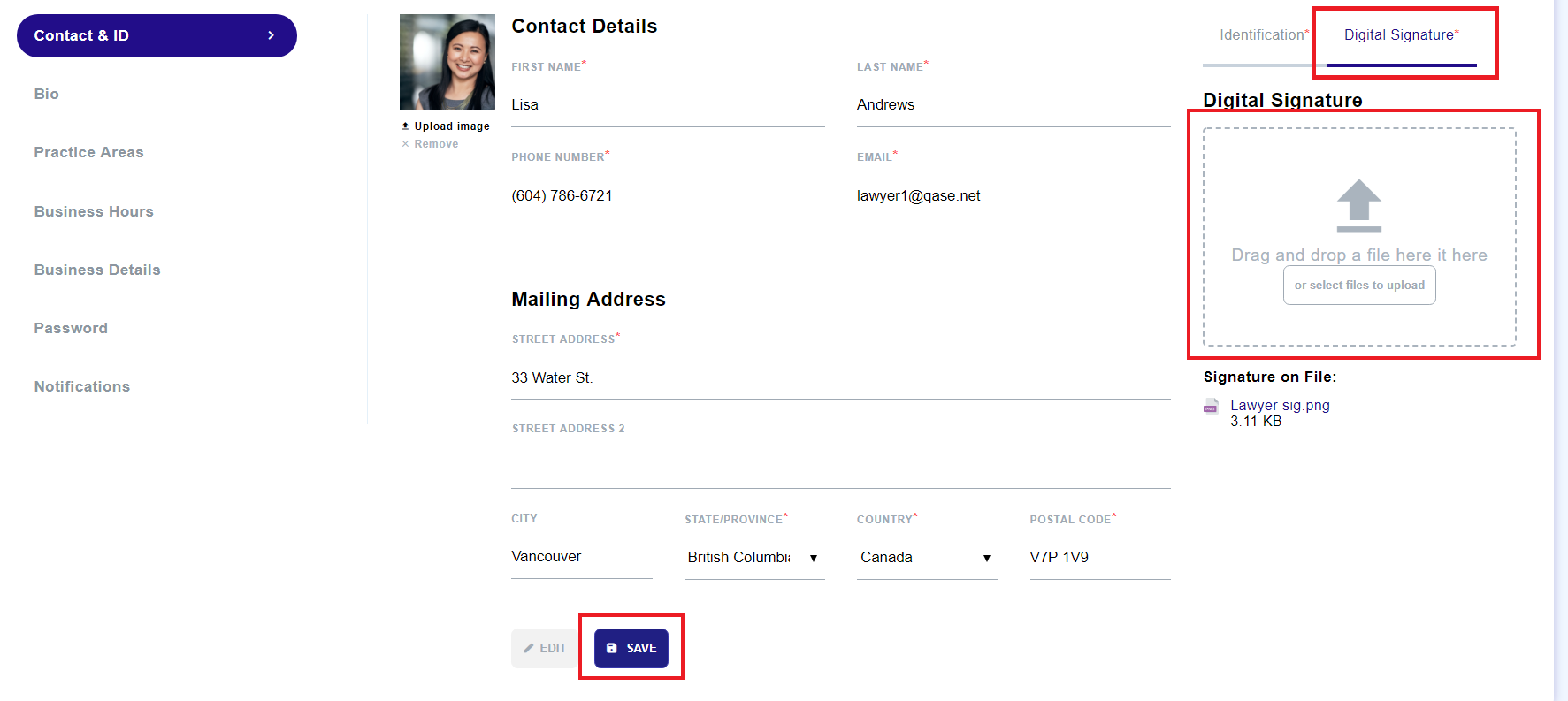 Select SAVE, you can now issue invoices and your signature will be automatically applied.