Accept and pre-authorize a task request from your lawyer.
When you work with a lawyer in Qase you'll be able to pay-as-you-go for their legal services. You do not have to provide your lawyer with a retainer payment. Instead, your lawyer will ask you to authorize a task by requesting a credit card pre-authorization.
For example, if your lawyer is going to review your documents before your next meeting, they will create a new 'Task' for document review. You'll receive notification of the new task request via email: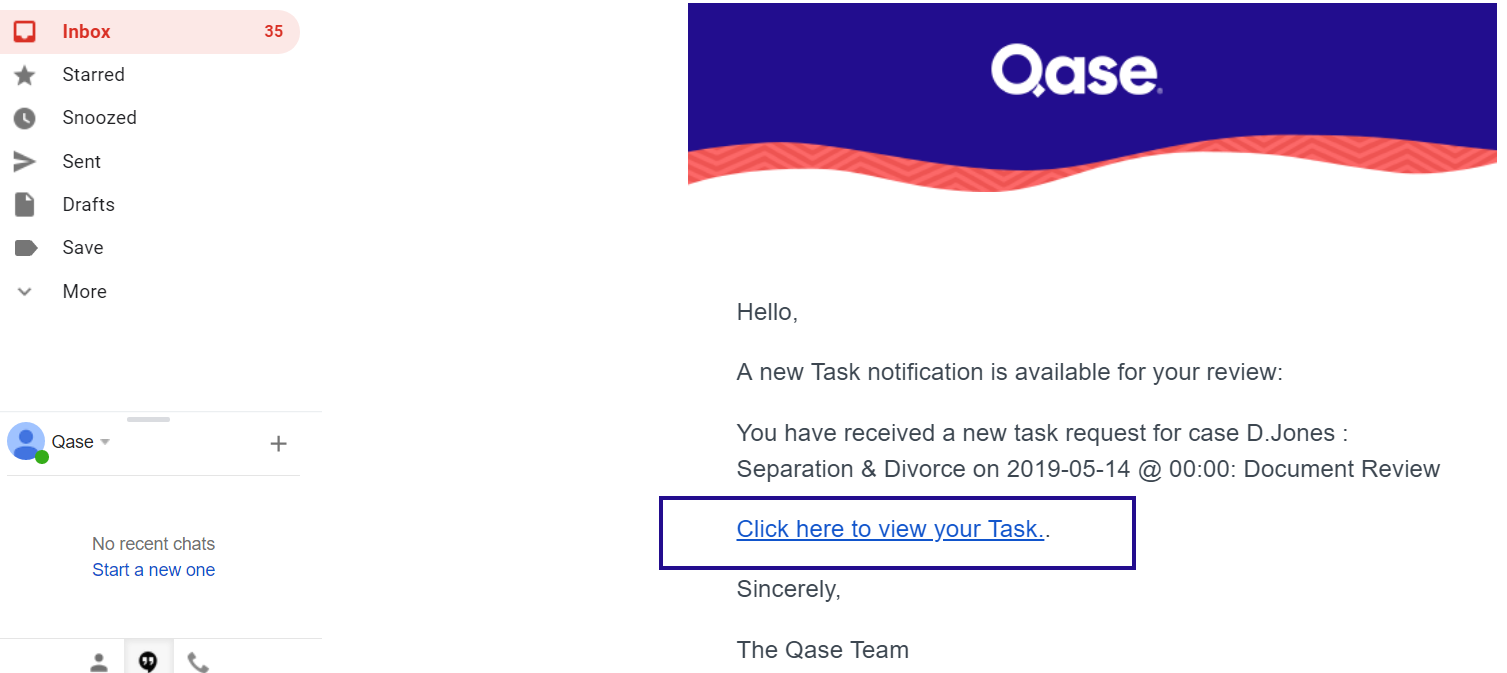 Click on the link in your email > sign into your Qase account > from the Appointment & Tasks screen, select 'Tasks' to review the pending request.
Or view the task from the case Overview screen
View the details of the task by selecting the task name: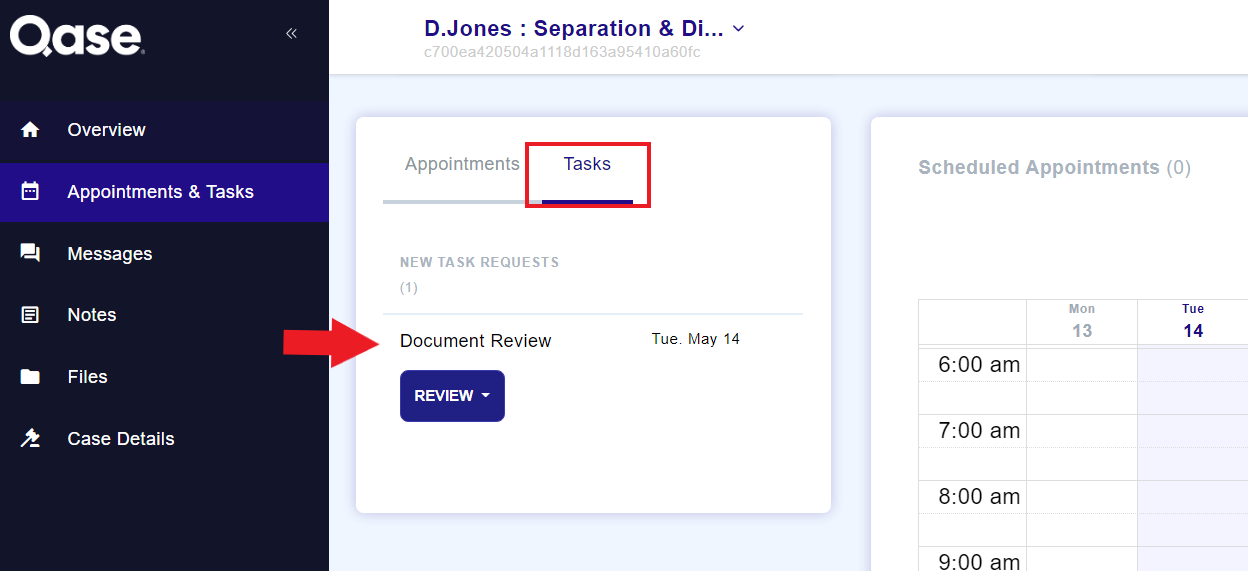 View the task details: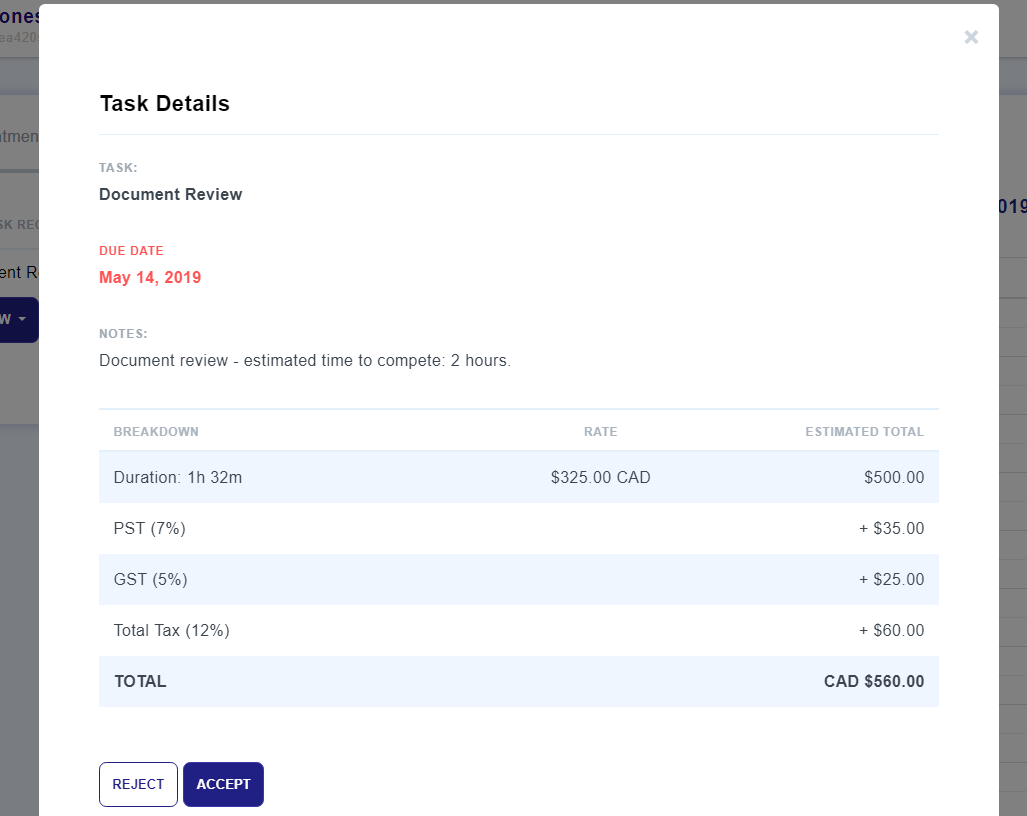 If you would like your lawyer to proceed with the task, select ACCEPT