Accept and pre-authorize a task request from your lawyer.
When you work with a lawyer in Qase you'll be able to pay-as-you-go for their legal services. You do not have to provide your lawyer with a retainer payment. Instead, your lawyer will ask you to authorize a task by requesting a credit card pre-authorization.
For example, if your lawyer is going to review your documents before your next meeting, they will create a new 'Task' for document review. You'll receive notification of the new task request via email: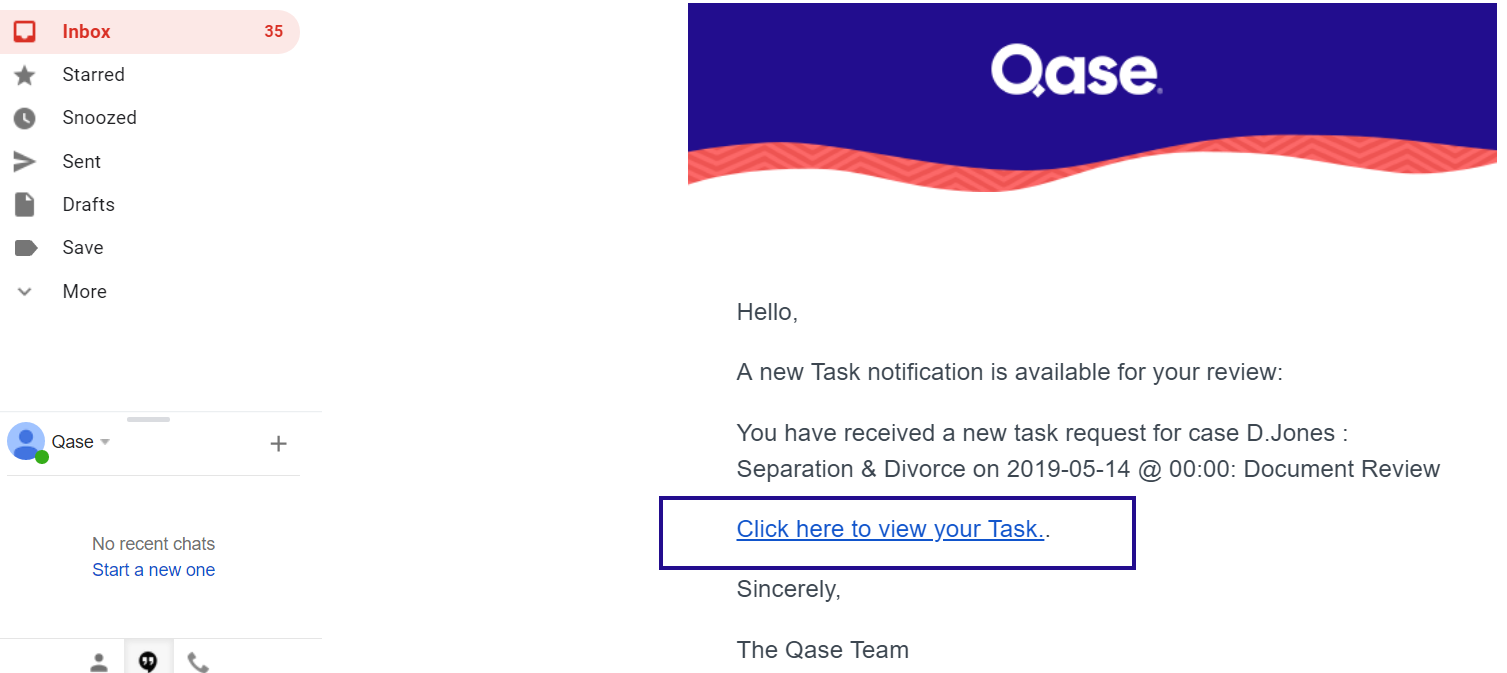 Click on the link in your email, sign into your Qase account.
Go to Tasks: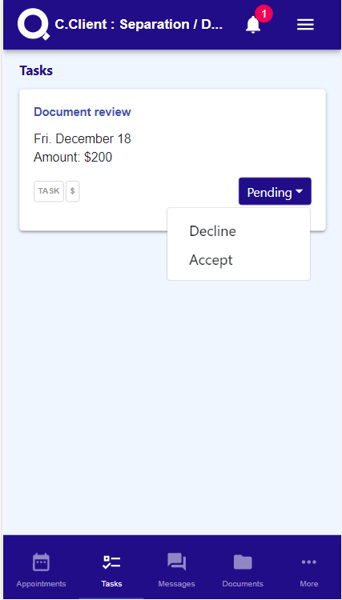 Click Accept to review the Task details, enter your payment details and authorize the pre-authorization charge: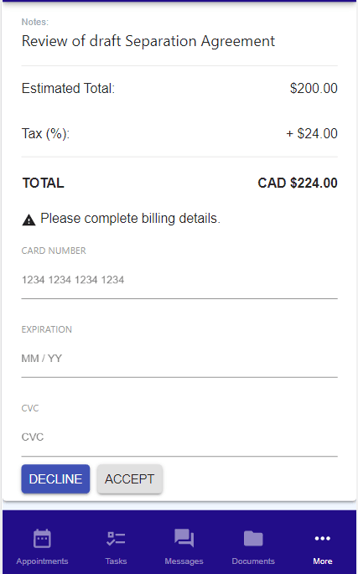 The Task is now In Process: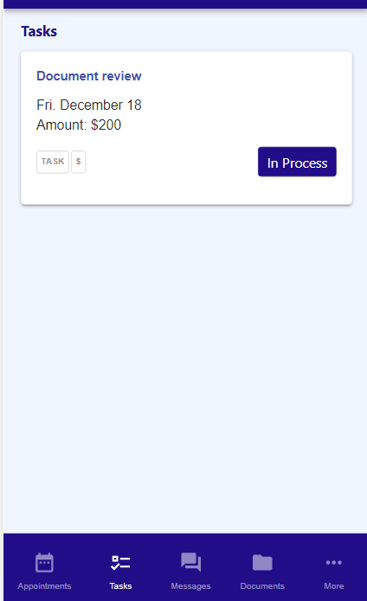 The Task amount is now held as a pre-authorization charge on your credit card. You will see this pre-authorization charge expire and be re-captured every 7 days until your lawyer completes the Task.
Only when the Lawyer completes the Task will your credit card be charged, until then, their fee is held on your card as a pre-authorization.
The Lawyer completes the Task and sends your your invoice. The Task is now Completed and you can view your invoice in your account. A copy of the invoice will also be emailed to you.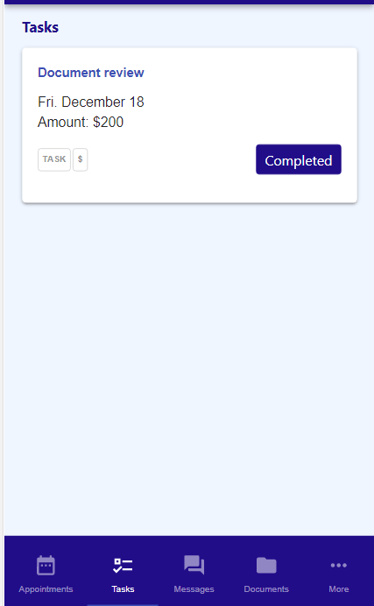 It may take several days for the pending pre-authorization charge on your credit card to expire, if you see multiple transaction, you have not been charged twice. Only when the charge is Posted has your payment been captured and the transaction is complete.
If you are using a desktop computer, sign into your account to view and accept the task from the case Overview: