Select 'Transfer' from case status and send a case to another lawyer in Qase.
You may need to Transfer a case when a client has selected the wrong practice area or you want a different lawyer in Qase to assist the client.
Contact your client and let them know their case is being transferred.
If the case request is still Pending change it to Review from the Overview or the Case Details.
You can then select Transfer from the Overview:

Or from the Case Details:
You can choose a different practice area if required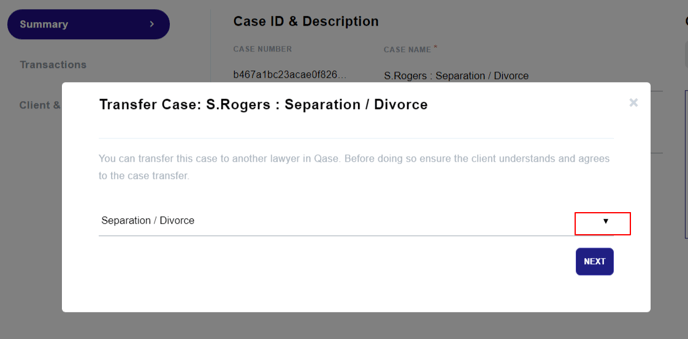 Then choose a lawyer and Transfer Case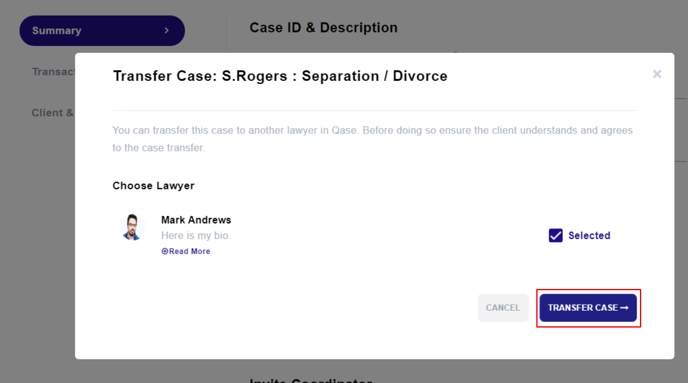 Messages, shared notes and shared files will be sent in the transferred case.
The case transfer request will be sent to the client and the new lawyer.
To view the Transferred case, filter by Transferred on the Dashboard: